Cat 9300 + ThousandEyes Installation
Good start with ThousandEyes installation and integration with Enterprise network
For now installing on Cat 9300 (Network Advantage License)
Later we will install using DNAC to other Cat 9300 Devices to Monitor different location of network.
Download Image that is latest :
thousandeyes-enterprise-agent-4.2.2.cisco.tar
Copy that TAR file in to USB easy to install (if in the network you can not reach use SCP or TFTP Copy)
Insert the USB you see what Location that is recognised as :

dir usbflash0-1:

copy and verify the image :

Running the IOX Service :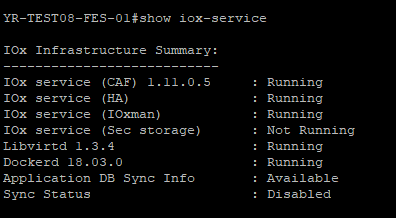 Good command you can use see Logging (just like nexus log view, Cat 9K 17.X onwards you see below command very useful to see last log mesage
#show logging last 20 (this means i can only view last 20 lines) – good is'nt it ?
you see Log message :

Installing thousand Eye Agent :
YR-TEST08-FES-01#app-hosting install appid 1000eye package flash:thousandeyes-enterprise-agent-4.2.2.cisco.tar (i used 1000eye as my app id here)

you can check below the agent deployed.

Next section we will post how to configure docker and some testings
Happy labbing……………………….!