Cisco Firepower – Next Generations Firewalls – FP2100, FP4100 and FP9300
Cisco launches various different models in the Next Generation Firewall segment and these models are
Cisco Firepower 2100 series
Cisco Firepower 4100 series
Cisco Firepower 9300 series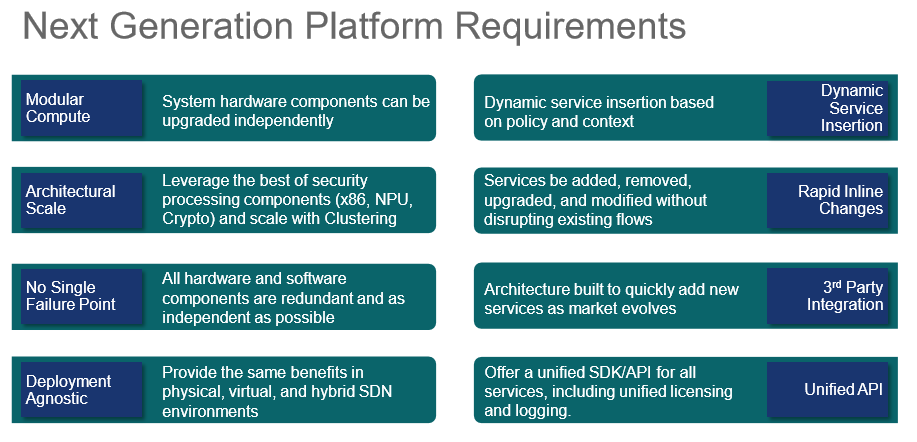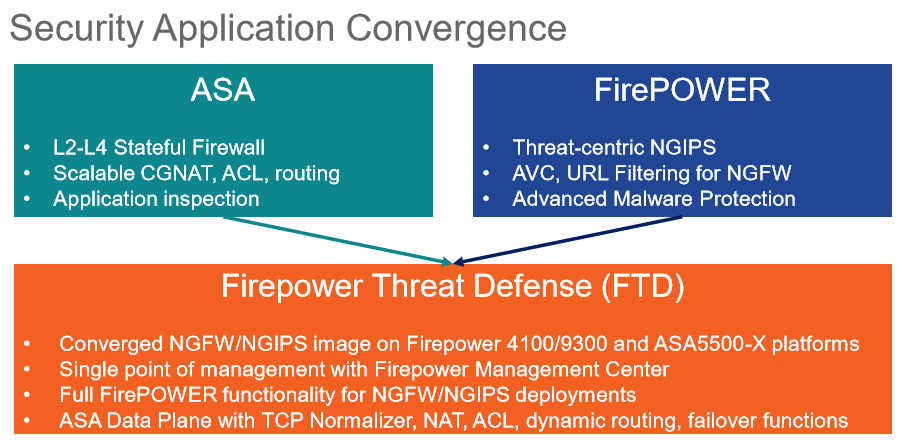 Firepower 2100 Overview
—   Designed and optimized for FTD application only
•   Data plane runs on integrated NPU and crypto module
• Advanced threat-centric inspection features run on x86
— Single point of management for chassis and application
• Firepower Device Manager (FDM) for on-box
• Firepower Management Center (FMC) for multi-device
• Cisco Defense Orchestrator (CDO) for cloud multi-deployment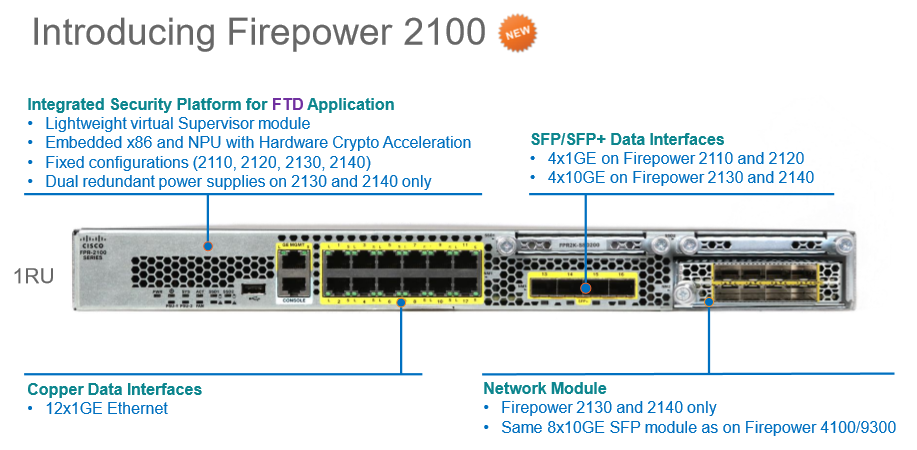 Cisco Firepower 4100 Next Generations Firewall Series
 Cisco FP 4100 series Firewall, Cisco Firepower 4100 Series is a family of four threat-focused NGFW security platforms. Their throughput ranges from 35 to 75 Gbps, addressing data center use cases. They deliver superior threat defence, at faster speeds, with a smaller footprint.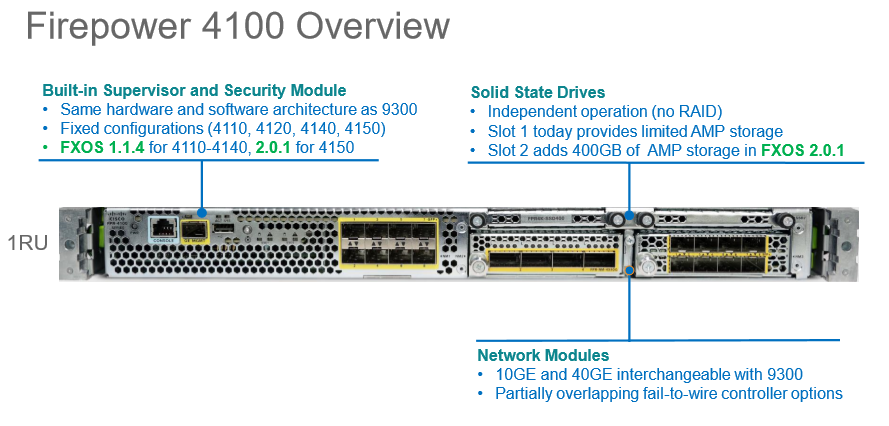 Cisco Firepower 9300 Series Next Generations Firewalls
Cisco Firepower 9300 is a salable (beyond 1 Tbps when clustered), carrier-grade, modular platform designed for service providers, high-performance computing centers, large data centers, campuses, high-frequency trading environments, and other environments that require low (less than 5-microsecond offload) latency and exceptional throughput.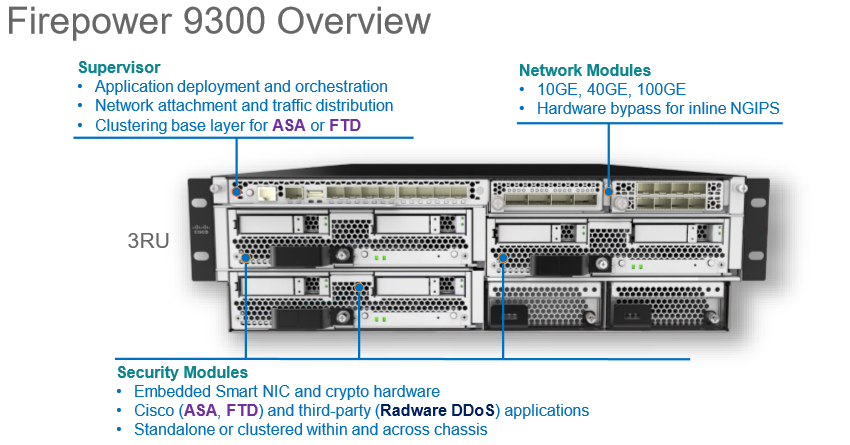 High Availability and Scalability Options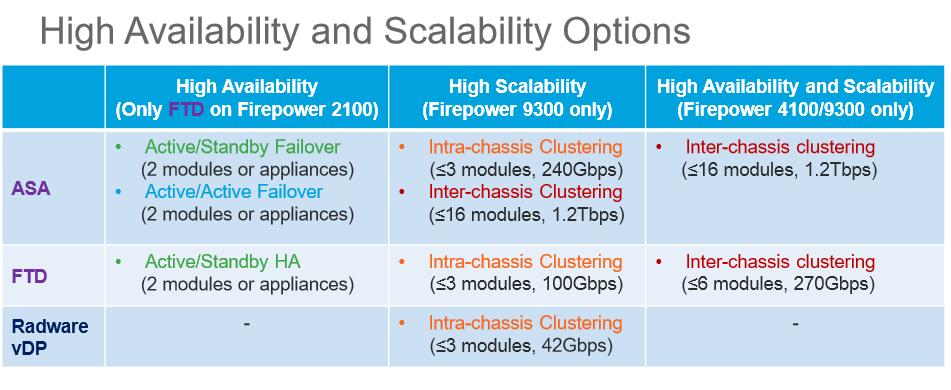 FirePopwer 9300 have Turbo mode :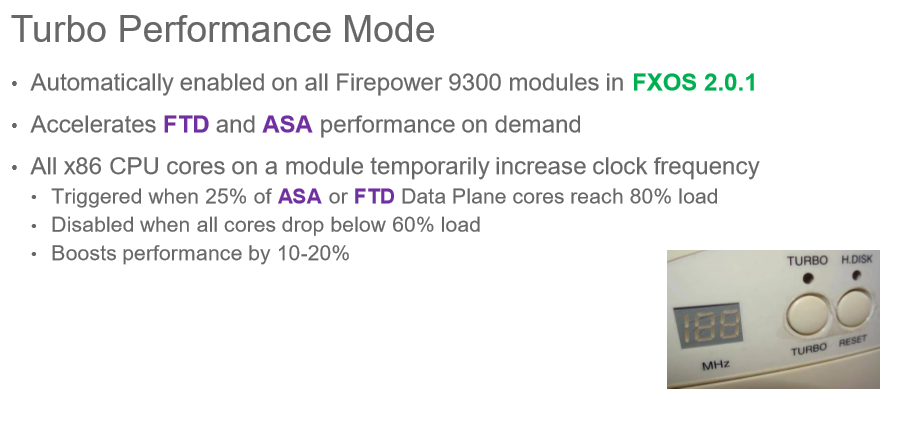 Deployment modes :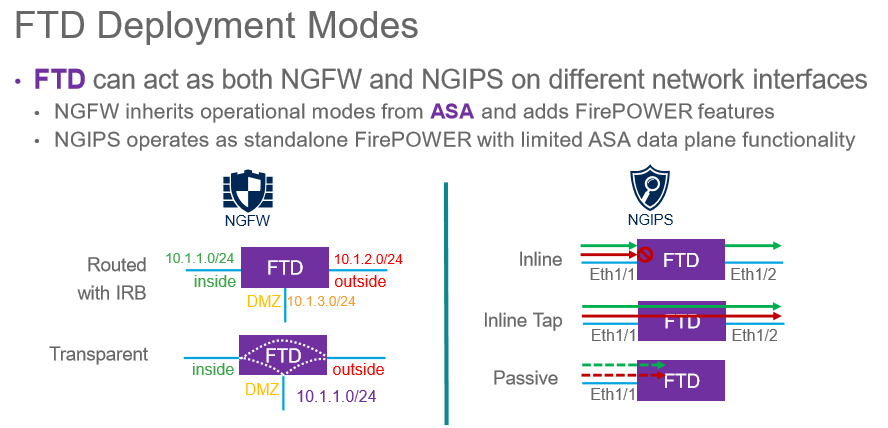 Where to Place the NGFW :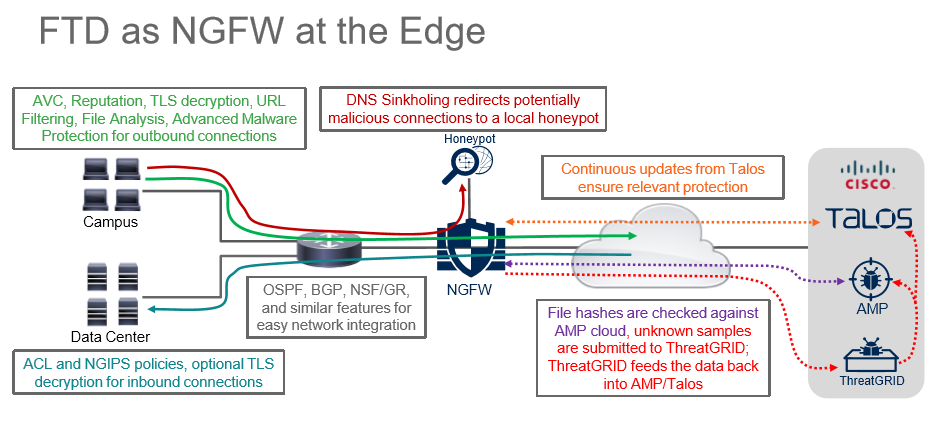 Good to know about new Cisco NGFW..which can cater from Low end to High end Data center Monitor.
Model Comparison :