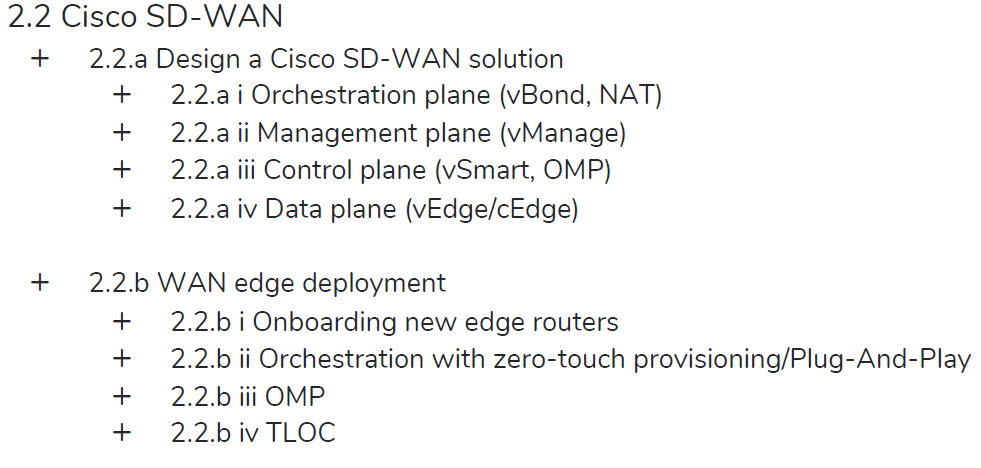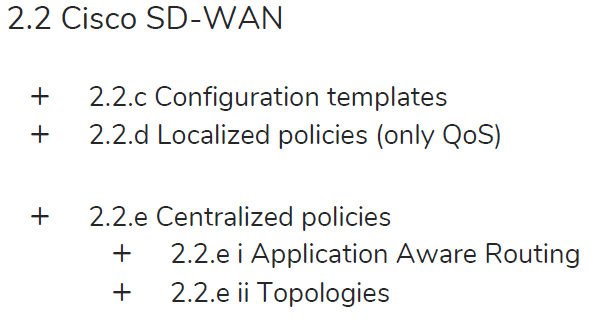 Background and Deployment available :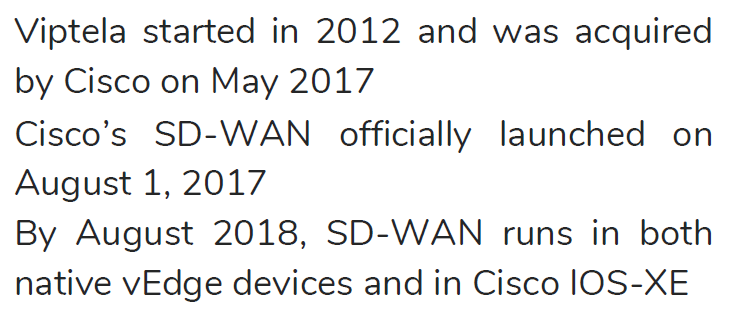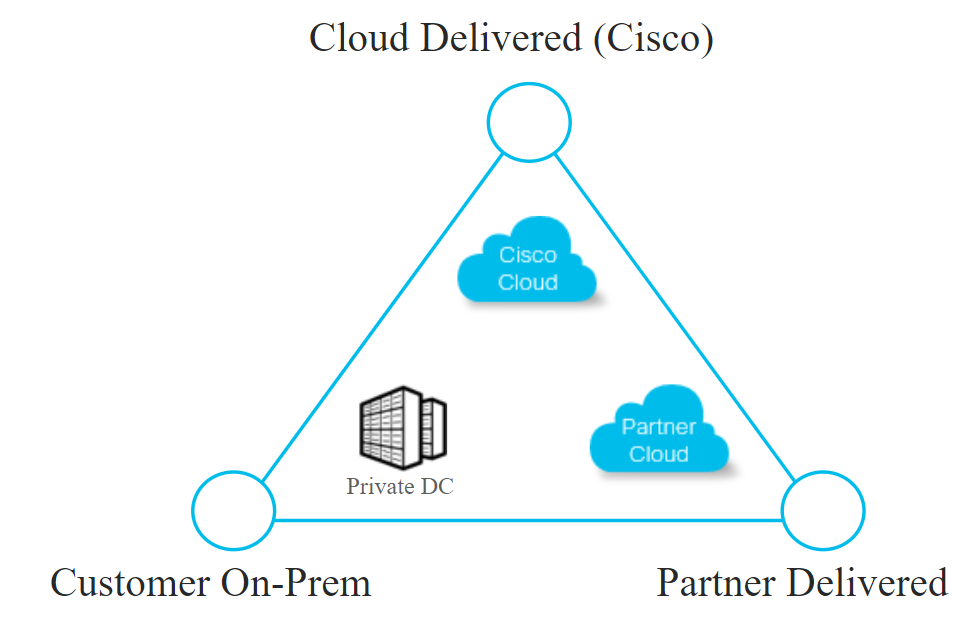 Components involved example below for on-premises deployment :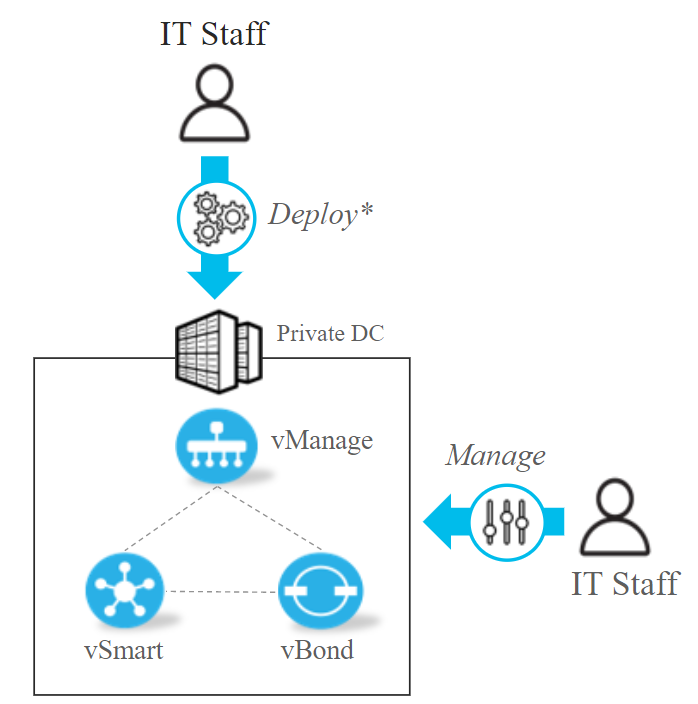 High-level SDWAN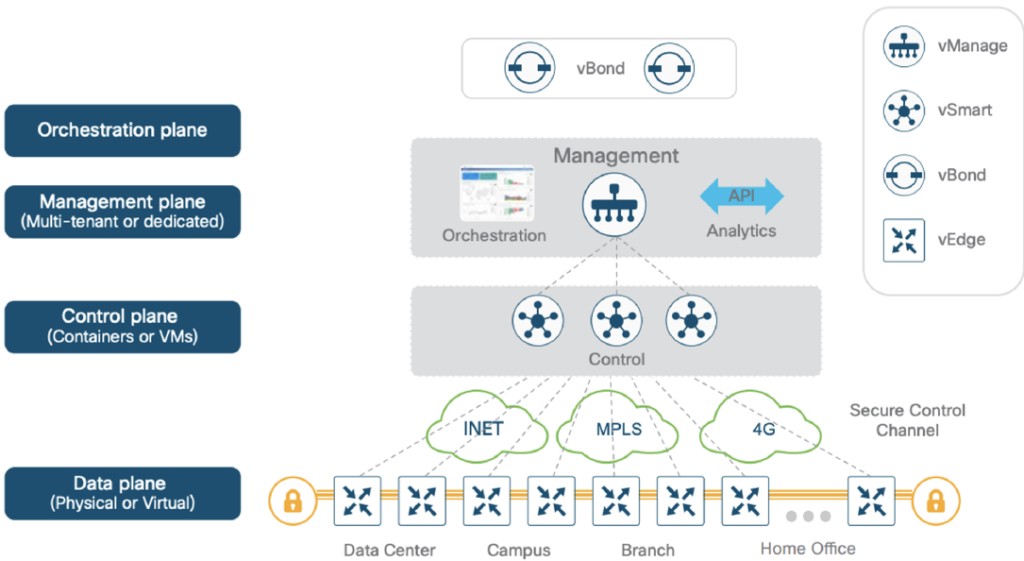 Functional Roles :
vBond orchestrator
Primary authenticator for all SDWAN components
Facilitates discovery of the control elements by the vEdge routers
Notifies vEdges of their public IP, if behind NAT.

vManage
is the network management system, a single pane of glass, for the entire SD-WAN fabric
vSmart controllers
Distribute reachability and security information between the vEdge routers
Distribute data and app-route policies from vManage to vEdges. Enforce control policies.
Perform best-path calculation for non ECMP routes and advertise the best route to the vEdges (second-best too, if configured)
vEdge
vEdge routers sit at the perimeter of an SD-WAN site and provide connectivity across the fabric.
vEdge routers handle the transmission of data traffic.
vEdge routers are offered as a pre-integrated appliance or as a software-only virtual machine for ESXi, KVM, AWS, and Microsoft Azure platforms.

High-level Topology :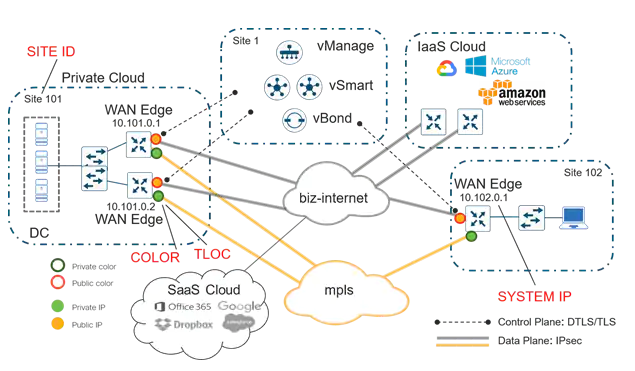 Fabric Terminology :
Overlay Management Protocol – Control plane protocol distributing
reachability, security, and policies throughout the fabric
Transport Locator (TLOC) – Transport attachment point and next-hop route attribute
Color – Control plane tag used for IPSec tunnel establishment logic
Site ID – Unique per-site numeric identifier used in the policy application
System IP – Unique per-device (vEdge and controllers) IPv4 notation
identifier. Also used as Router ID for BGP and OSPF.
Organization Name – Overlay identifier common to all elements of the fabric
VPN – Device-level and network-level segmentation.
SD-WAN required clear order of operation to follow and bring up each device ( Very important as shown below).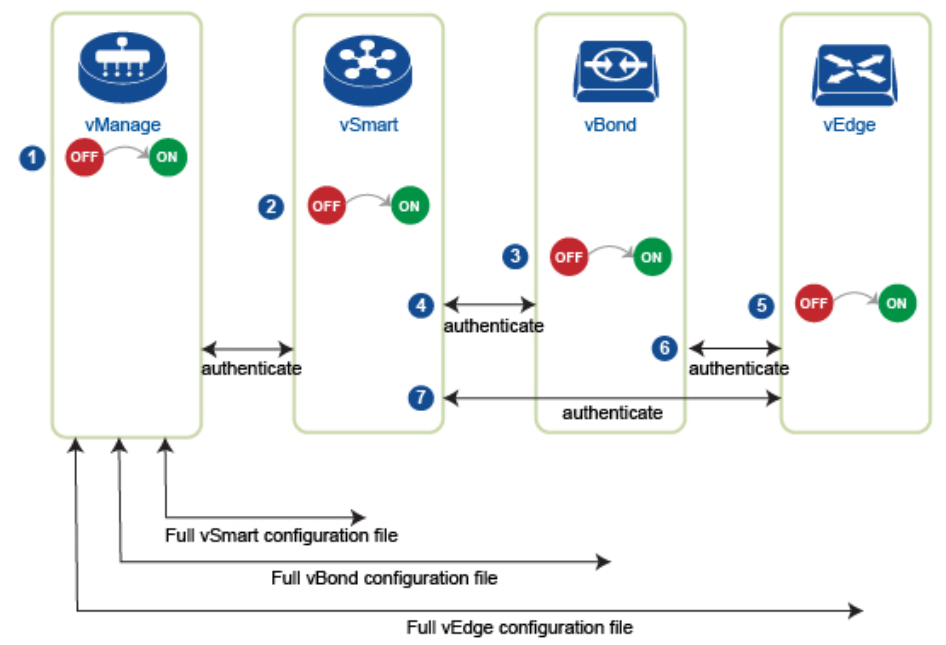 SD-WAN you can take advantage of any place, any transport.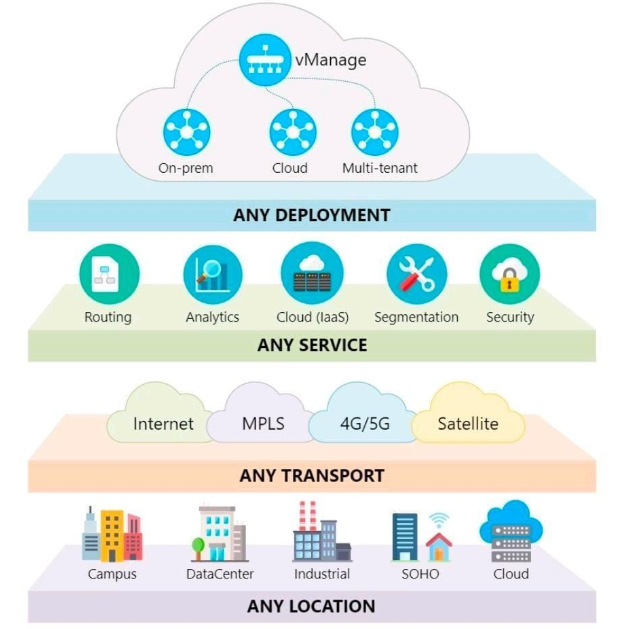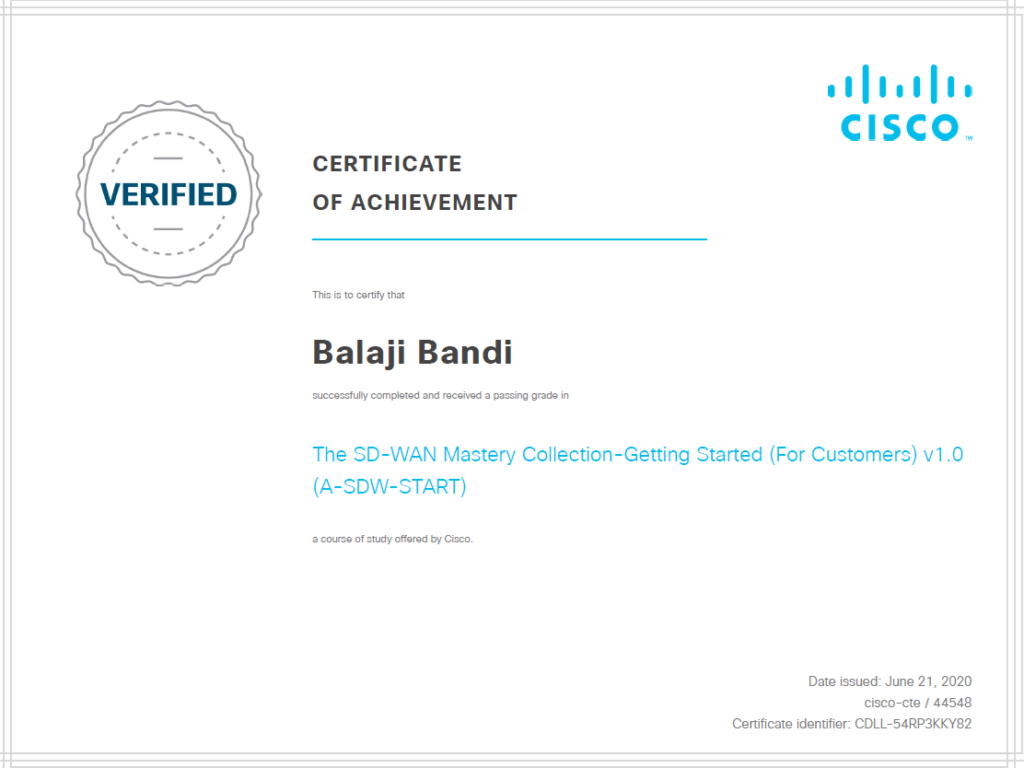 Labs will be coming soon………………happy Labbbbbbbbbbbbbbbbing 🙂